Travel Hacks
10 Tips to Earn More with Your Chase Credit Card
Align your Chase card payment due date with your payday. Do your own financial management. Adjusting the due date is especially helpful when:
You want to get your points earlier since points are released after the closing of each billing cycle.
You want to delay receiving points. Who wants to receive a companion pass in December, right?
Note that the adjustment will not take effect immediately but in the next billing cycle. So, plan your finance carefully.
9. Chase provides automatic credit limit increases
Now, asking for a credit limit directly may result in a hard pull on your credit reports that affect your credit score.
However, Chase actually does increase your credit limit without needing to ask. All you need to do is to keep a good score on your credit by settling your balance on time, etc. Another thing that may help is constantly updating your income over time if your income is increasing. If Chase knows you are getting wealthier, it's only natural for them to encourage you to spend more on them.
10. Offers hunting
If you have the daily habit of checking discounts on your favorite store, it's time to add another one to the list. Chase also targets existing customers with pre-approved offers and higher bonuses. Here are the two places you can find them:
1. The "Just for you" page.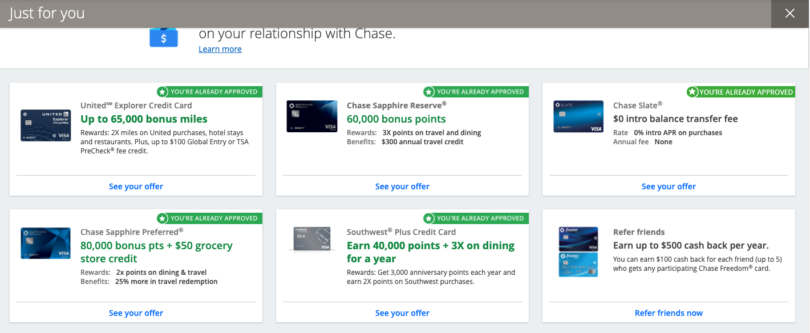 2. Chase's credit journey, in the Offers section.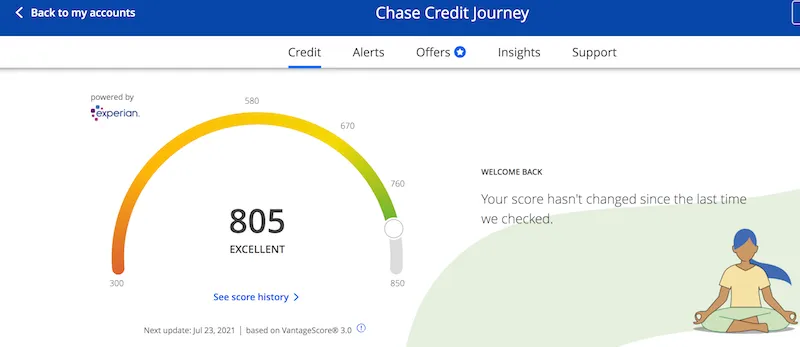 Available pre-approved offers will be shown with the green star.
There it is! Hope the above tips help you in preparing for your shopping journey with Chase.