1. Maharaja Bhog
Maharaja Bhog specializes in providing an authentic thali-style meal. A thali is a round platter that is used to serve food, with a selection of various dishes available on the plate. The focus is on food from northern India, specifically Rajasthan and Gujarati cuisine. The sit-down, table-service dining experience allows customers to relax as they enjoy a selection from the daily made-fresh menu. And every dish on the menu is 100% vegetarian, with other vegan, gluten-free, and peanut-free options available as well.
Food popular here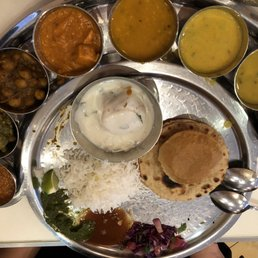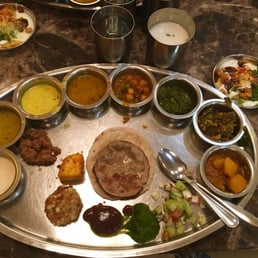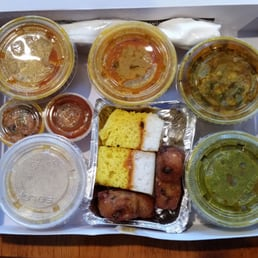 Let's see how people review this restaurant
"Have always loved Maharaja Bhig even in India and this place did not disappoint. I would've loved to have the aamras though. Every bit of item was special and delicious!" —Yashaswita B.
"Awesome food. It's just keeps coming. Love the food. Service even more awesome. Would recommend highly." —Deep D.
"Absolutely enjoyed my time here with family! My parents visited Houston after many years and my mom wanted to eat a good Thali for lunch! Took both my mom and dad here for lunch and they absolutely enjoyed every minute of it! It was comfort food for them and also nostalgic as it reminded them of home! Everything was on point from start to finish and great hospitality from staff and servers!" —Merlyn M.
Restaurant Info
(713) 771-2464
8338 Southwest Fwy Houston, TX 77074
---
2. Tarka Indian Kitchen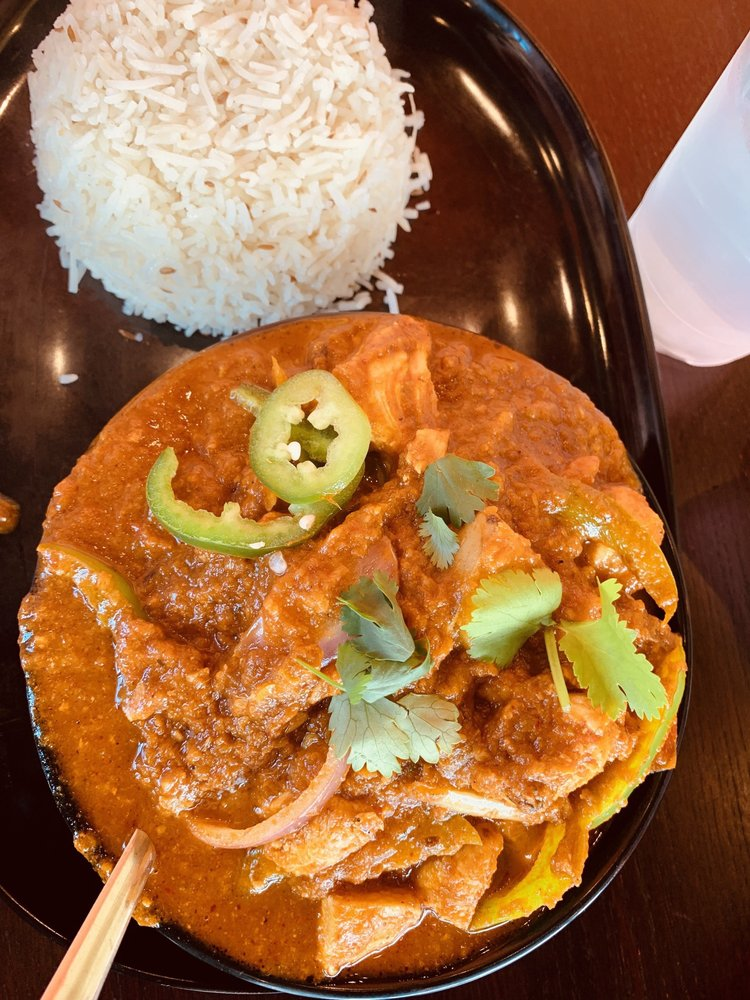 Tarka Indian Kitchen serves fresh and flavorful Indian cuisine. Their lassis are freshly whipped, and they offer a selection of wine and beer. You can dine in, take out, or get delivery via one of their many third-party delivery vendors. They also offer online and mobile ordering. The City of Austin has recognized them as a Green Restaurant for their take-out packaging and waste recycling.
Food popular here