The Travel Size Skincare Sets That Will Help You Feel Refreshed During Your Next Trip
Rooted in Japanese Rituals. Informed by Japan's timeless well-being practices, we craft rituals to touch the skin and the mind for holistic harmony.
Customer review:
I love tatcha products but the price for this set is too much it'svery very small it looks like a set for dolls - Amazon Customer
Price: 48
---
6. Image Skincare Four Star Favorites Kit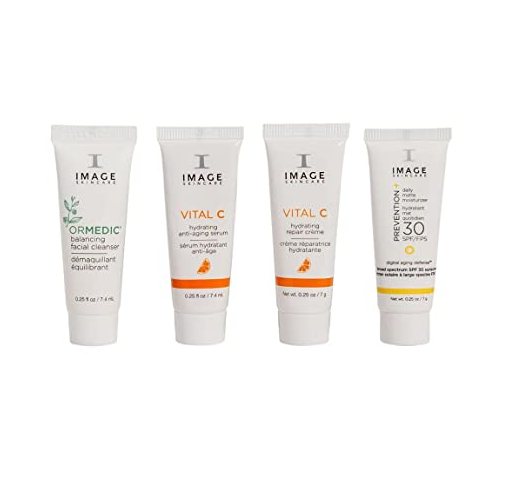 Our Four star favorite products all in one kit! It's a great introduction to our products if you're just discovering IMAGE Skincare.
Customer review:
I almost sent it back, since they look like small sample sizes, but then I figured out the price per ounce (these are each .25 ounces, so 1.0 totaled) and it's a bargain compared with the price per ounce of the regular sizes.Should COVID ever end and should I ever travel again!!! they would be a good size to bring along. - Chloe
Price: 16
---
7. Mario Badescu Combo/Dry Regimen Kit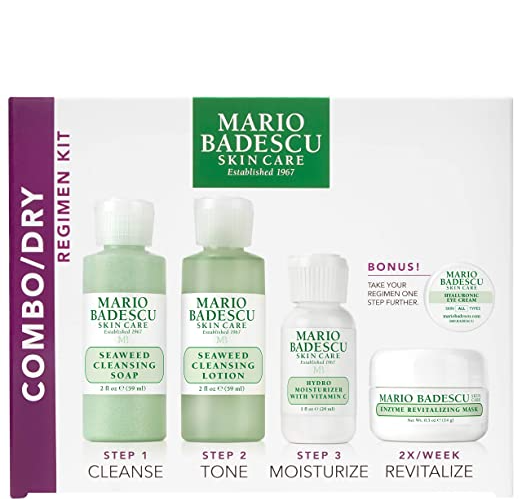 A collection specially curated to boost radiance and hydration for combination/dry skin.
Customer review:
It is very hydrating and my skin felt nice afterwards, I have combination skin, so it was good to see how well my dry spots stayed moisturized and to see how well my oily spots didn't get super shiny. - Kiki White
Price: 30
---
8. [DearKlairs] Skincare Trial Kits, 4 minis, cleansing oil, cleanser, toner, cream
This set includes 4 types of miniatures from Dear Klairs. CERAMIDE TOUCH CLEANSING OIL: Use on dry face Apply a few drops and spread evenly over the face Massage, then rinse with water Apply again for a
Customer review:
This trial kit really has everything you need for a skin care routine. The sizes are large enough to decide what products you want to order full sizes of which is great. My favorite products were the cleansing oil and the cream the cream in particular worked very well with my skin and always left my skin looking healthy. - Angelica
Price: 30
---
9. BANILA CO Dear Hydration Skin Starter Set, 4 Piece Skincare Routine, Daily face Regimen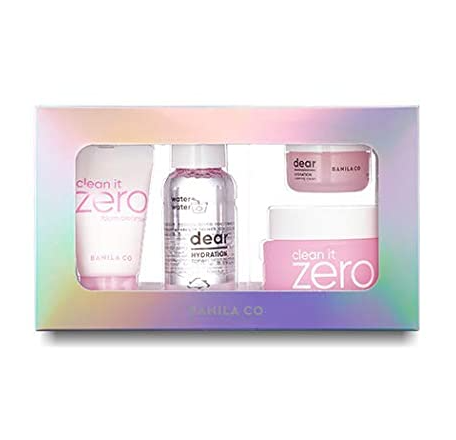 Hydration line is perfect for replenishing dehydrated skin and providing a rush of active ingredients for a smooth and supple glow.
Moisture charge toner that hydrates your skin and removes impurities to maintain your skin's pH balance.