You Can't Leave Calgary Without Trying These 7 Amazing Bars
1. Proof Cocktail Bar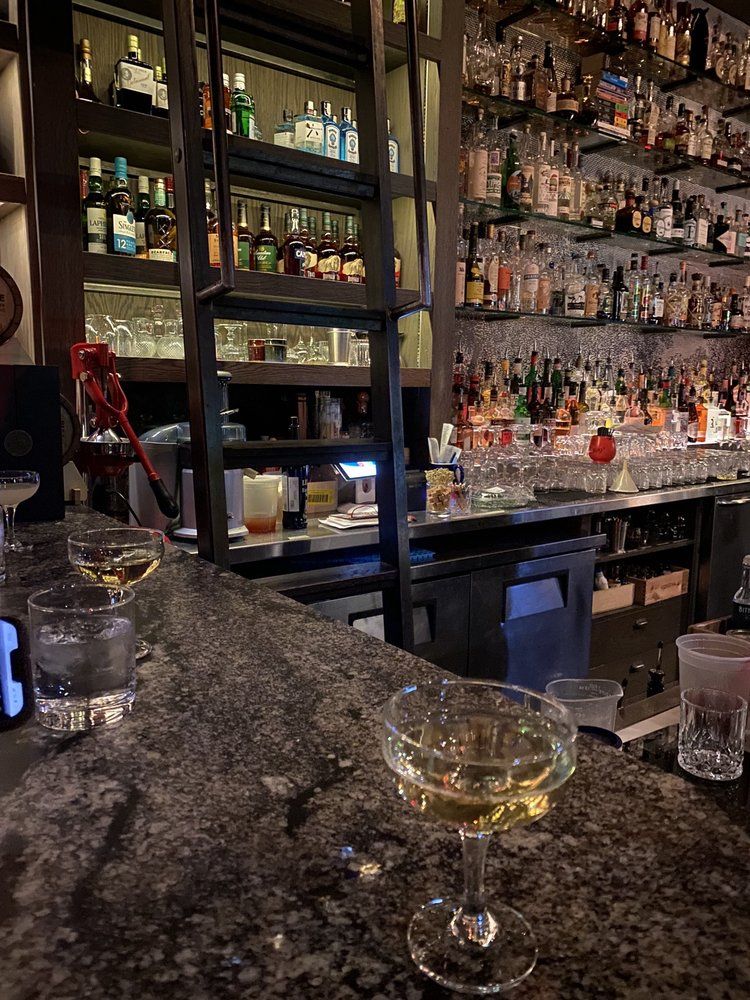 The Proof Cocktail Bar is a dedicated service to cocktails and fine beer, wine and spirits. We are dedicated to the educated service of cocktails and fine beer, wine and spirits.
Let's see how people review this restaurant
"Excellent drinks, great ambiance, friendly staff. The buns and other dishes are also top-notch" - Orange T.
"Really like the xmas vibe here. Proof drinks are always a hit. Drinks are stronger than what you would expect but that makes for a fun night! Highly recommended." - Em L.
"What an amazing place to have cocktails at! This place is out of this world amazing!! Best cocktails I've had in a long time!!! The staff is amazing, drinks and food are a must! Overall an outstanding experience!" - Danielle M.
Restaurant Info
+1 403-246-2414
1302 1st Street SW Calgary, AB T2R 0V7 Canada
04:00 PM - 01:00 AM
2. The Wilde Rooftop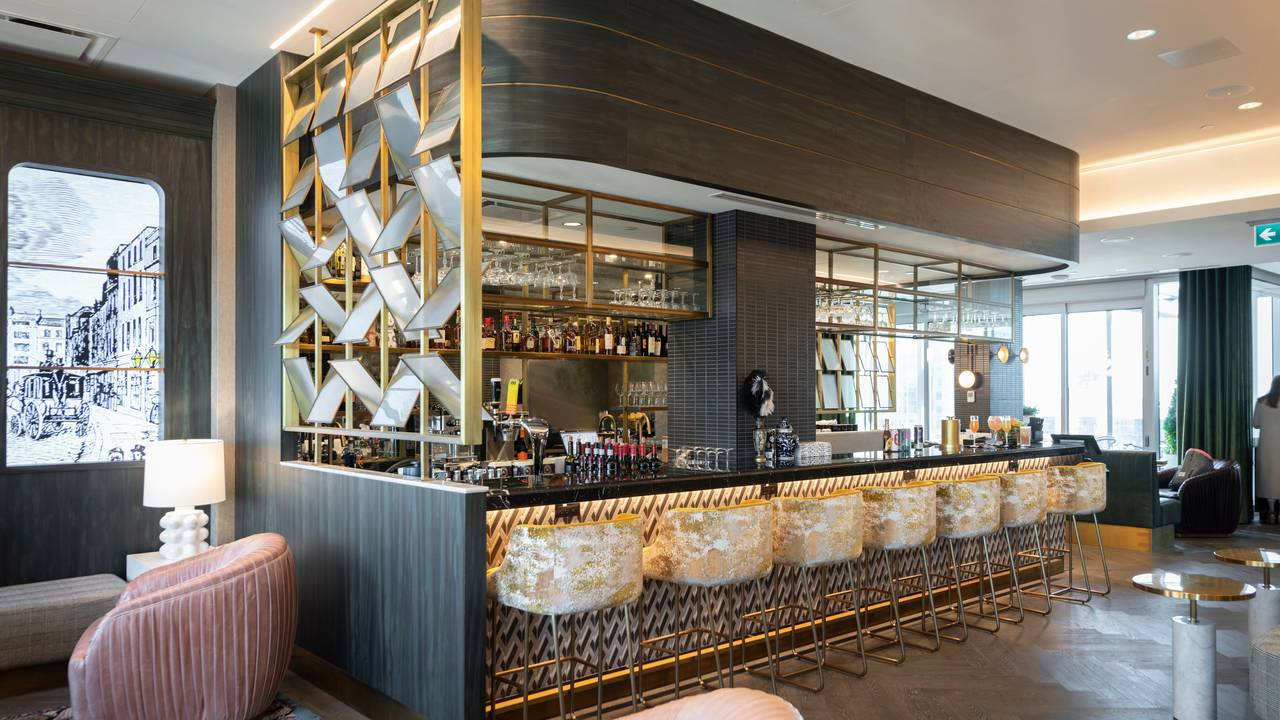 The Wilde is a stunning new rooftop restaurant in the newly opened Dorian Hotel. The hotel is located in the heart of Calgary's business district, with a boutique-inspired design and 137 uniquely themed guest rooms.
Let's see how people review this restaurant
"The Wilde Rooftop is an upscale bar at the top of The Dorian Hotel downtown. The cocktail menu is imaginative and it's hard to choose which drink to try (I tried A Trip to Banff, and it was excellent). There are beer, wine and spirit choices too. Seating is comfortable and the vibe is relaxing. Service is friendly and attentive. Great spot for an after dinner, after work or night out drink with friends drink." - Eddy L.
"Wow. This place rocks. Literally swept off our feet with the fabulous dinner feast st The Wilde last night. Started off with a surprise amuse bouche of Alberta's finest beef ala tartare which EVERYBODY loved hands down. Next, a succession of gustatory deliciousness - a delicate scallop-spring peas bowl and a refreshing elk tartare on a crispy lavash cracker (-!: it was never-ending). Of course, I had to get a sevond glass of my BFF drink for the night - The Bosie (apparently named for Oscar Wilde's girlfriend). The entrees were drop dead top caliber plates of perfection which pictures can only try and capture - I had the beef entree with potatoes, others the fall-off the bone bison cooked 12-14 hours ahead, and the Haida Gwaii halibut. Best of all, are the deaserts which rightfullly deserve its own post - ah! what a yummy duo of sweet but not too sweet plates - a fruit plate wrapped ina cloud almond cream and white chocolate, and a wild lavender panna cotta with generous white chocolate sprinkles. You just have to taste it to believe it, but YES IT WAS AWESOMENESS. As a card carrying member of Foodies Anonymous, this restaurant gets top marks!!! I am Sooo Glad We Ate Here!" - Marsha D.
"Our group of friends loved our dining experience! We enjoyed the halibut, bison, beef and vegetarian entrees. My entree, the Haida Gwaii halibut, was absolutely delicious. The halibut was perfectly prepared, the presentation was marvelous and mix of flavors was spectacular. The entire staff were extremely friendly, particularly Mita and Elaine who made us feel like family. We greatly enjoyed the sweeping view of Calgary. Our dessert options, the Modern and the Classic, were beautifully presented and thoroughly enjoyed by the table. A surprise visit from the chef made the evening! I'm from San Francisco and we're pretty blessed with our food choices, but this meal absolutely would shine there as well. Definitely try out this new gem!" - Steve C.
Restaurant Info
+1 403-300-6633
525 5th Avenue SW Calgary, AB T2P 3R7 Canada
06:30 AM - 11:00 AM, 05:00 PM - 11:00 PM
3. Betty Lou's Library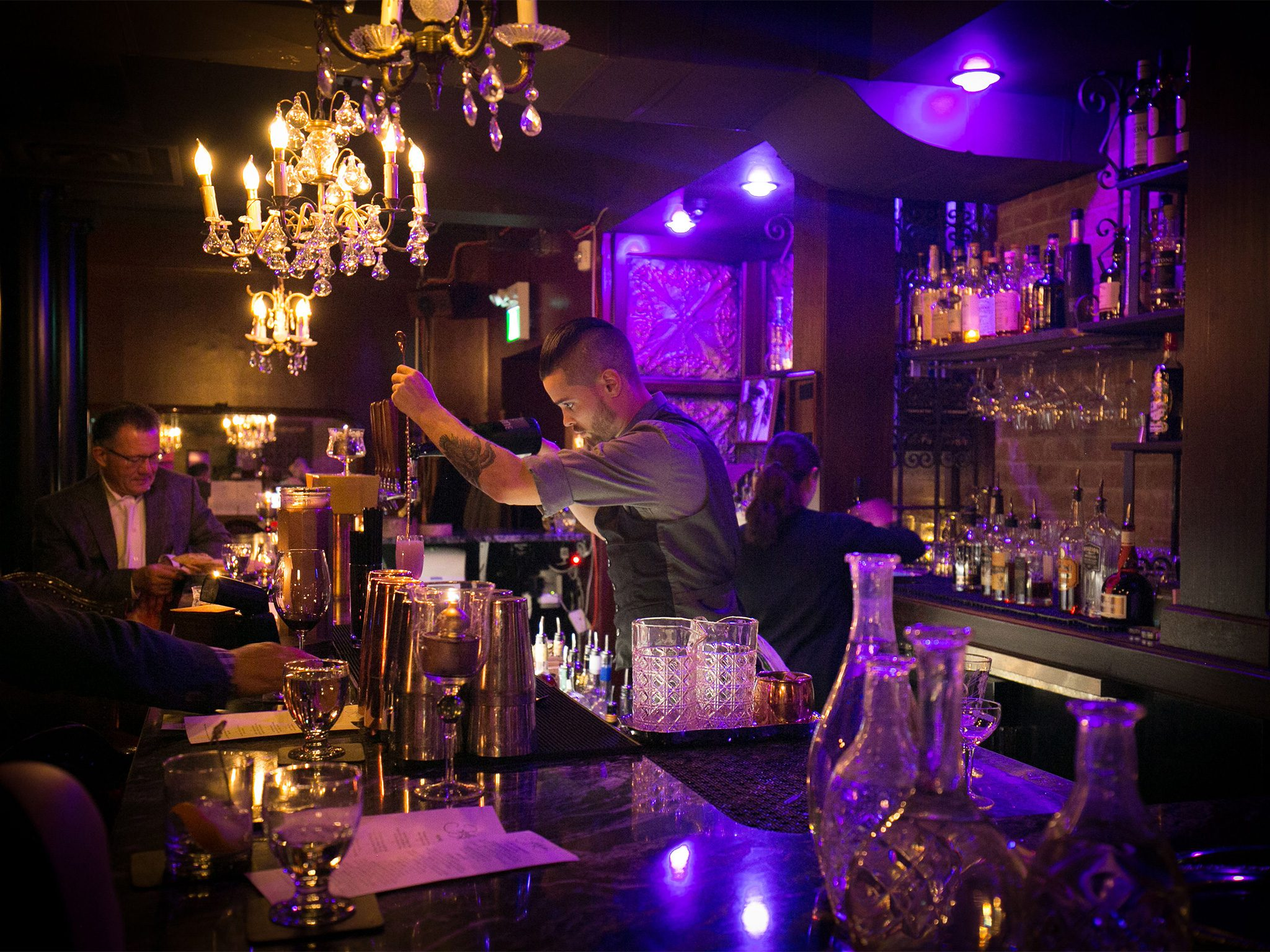 Betty Lou's Library is a speakeasy cocktail bar that offers a Prohibition jazz lounge meets Parisian Salon. The Library is a casual and comfortable place for patrons to relax, unwind and enjoy the company of friends.
Let's see how people review this restaurant
"Quality service, drinks and care in the place. Been going here for years and really do miss the philosopher and flapper" - Bianca B.
"What a fun experience! Everything from entering Betty Lou's, to the decor, servers and bartenders! The drinks were amazing and the food was delicious!" - Kylie O.
"Such a fun and cool place. Definitely different from anywhere else I've gone to. The vibe is very prohibition-era and the cocktails are top notch." - Brady B.
Restaurant Info
+1 403-454-4774
908 17 Avenue SW Calgary, AB T2T 0A3 Canada
05:00 PM - 10:00 PM
4. SHELTER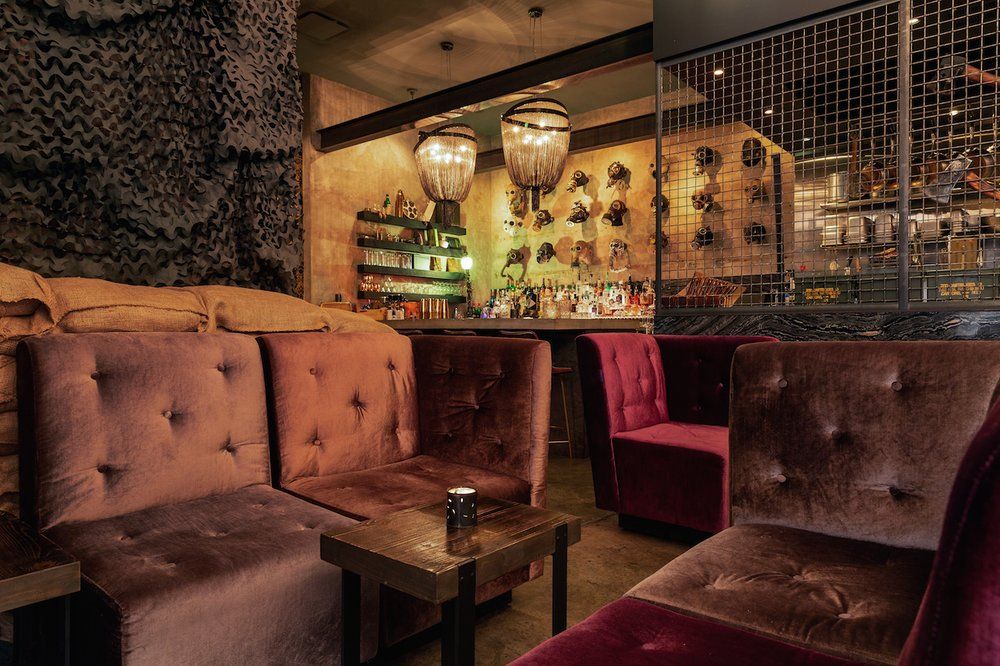 The Shelter is a cocktail bar that features a cozy atmosphere that is unlike any other space.