Experience the Most Scenic Hot Springs Destinations in the USA. The Perfect Place for an Unforgettable Getaway!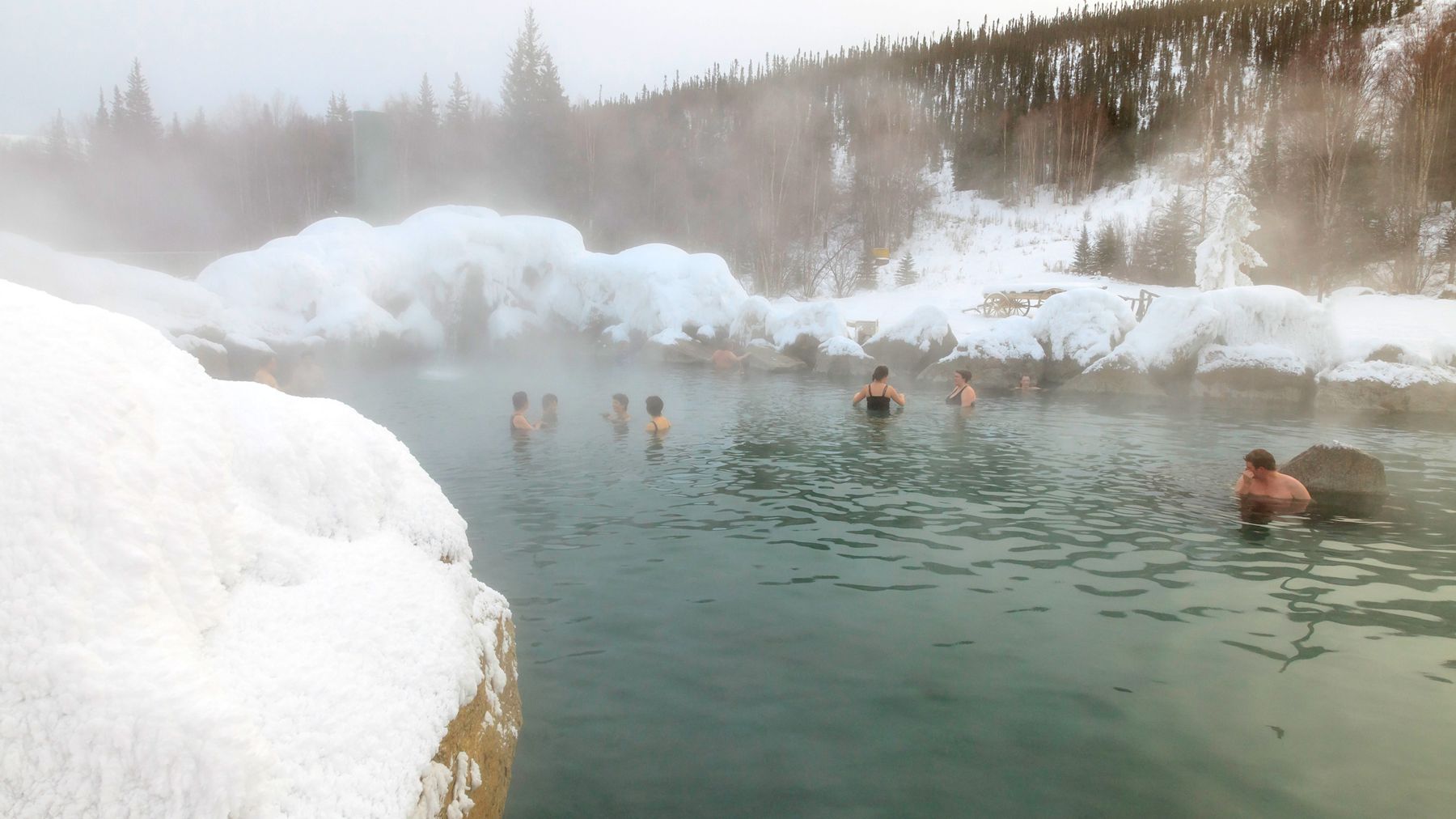 Mother Nature has blessed the United States with numerous natural wonders such as mountains, lakes, rivers, forests, waterfalls and hot springs. A hidden jewel amongst these nature's bounty is the beautiful hot springs in USA. Besides its calming effect on people, the hot springs in USA are also frequented by many for its therapeutic uses. There are many famous hot springs in USA, as a result of which, there is a steady rise in the number of resorts and spas around them.
1. Iron Mountain Hot Springs, Colorado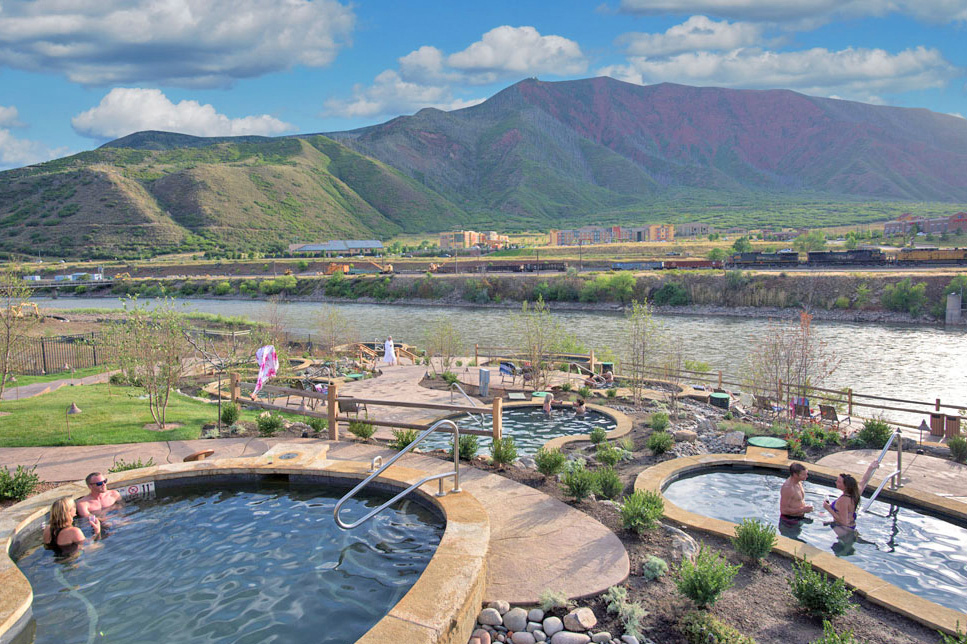 Overlooking the mighty Colorado River in the historic town of Glenwood Springs, Iron Mountain Hot Springs offers a more intimate and varied soaking experience than at the nearby (and better known) Glenwood Hot Springs Resort. You can choose your own adventure at the 16 geothermal mineral soaking pools here (ages 5 and up only), connected by heated walkways.
2. Homestead Crater, Utah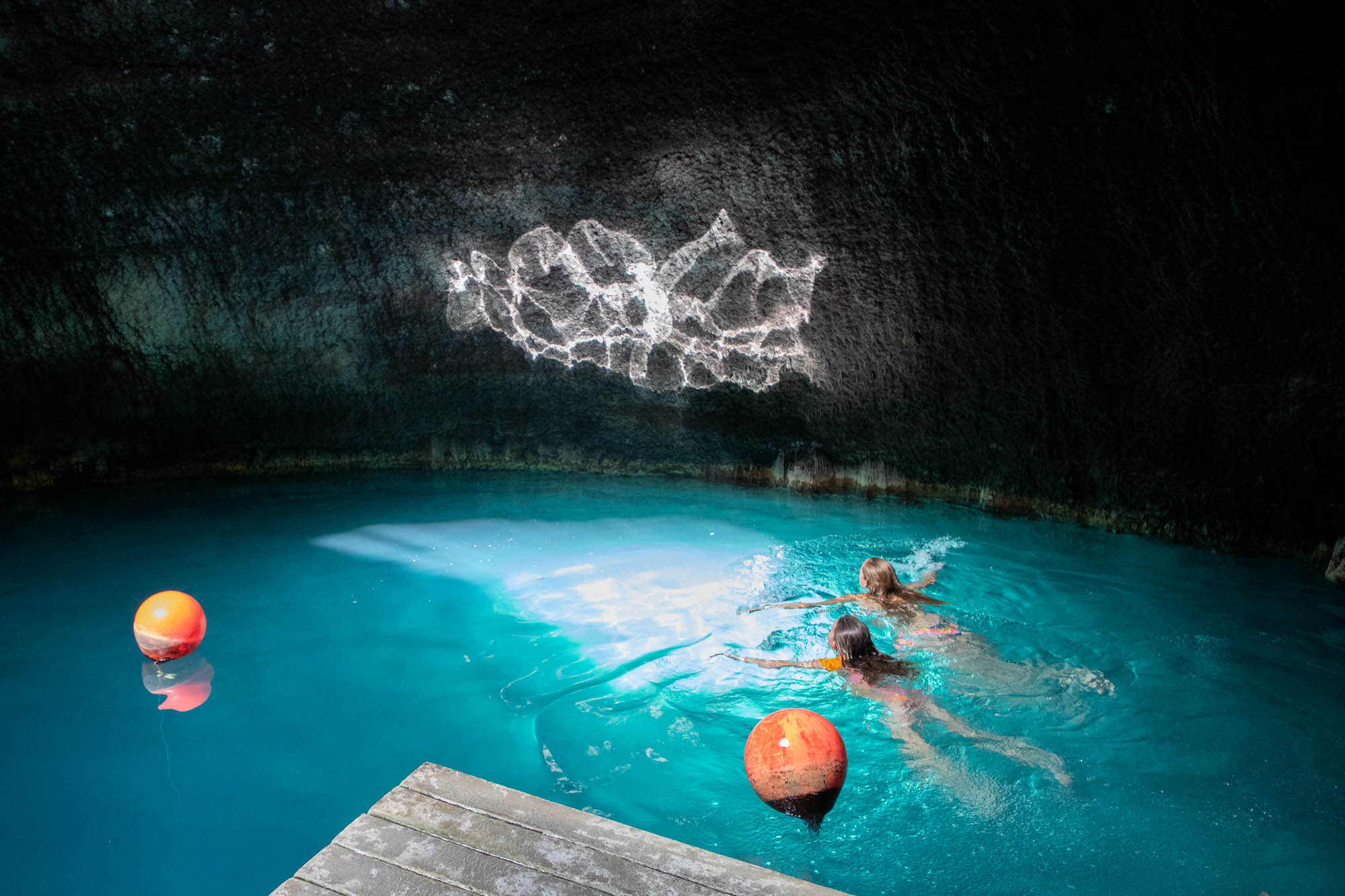 As long as you're okay with a hot springs soak that's not as hot as most of them (temperatures max out around 96°F here), Utah's Homestead Crater definitely delivers the most diverse onsite experiences of any hot springs we know. Where else can you not only float in womb-like waters but also scuba dive in them (if you're certified), snorkel and even try some SUP yoga within the beehive-shaped dome of the hot springs' natural limestone.
3. Castle Hot Springs, Arizona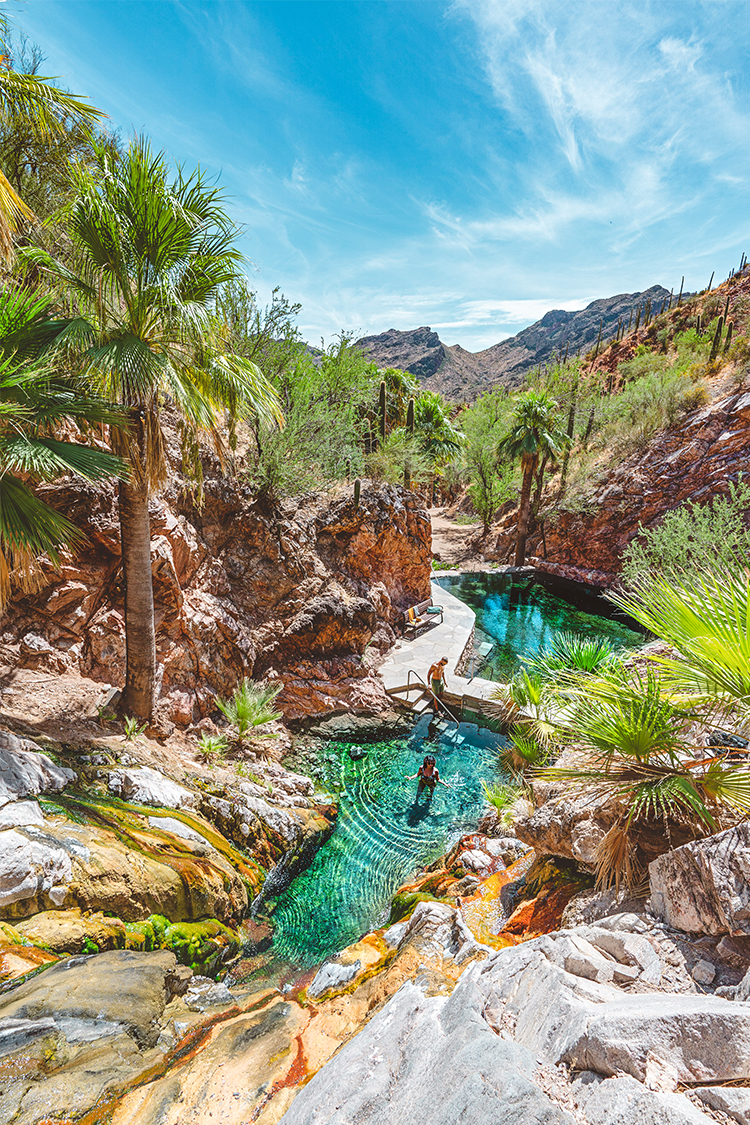 Tucked into a scenic canyon in the Bradshaw Mountains, just an hour from Phoenix, Castle Hot Springs has been luring tourists since the late 1800s–and Indigenous peoples for far longer–with its healing waters. Now a luxury all-inclusive wellness resort, it's well worth a stay here for exceptional stargazing at night, a thrilling onsite via ferrata course and, of course, 24-hour access to mineral hot springs that cascade across three pools of varying temperatures.
4. Chena Hot Springs, Alaska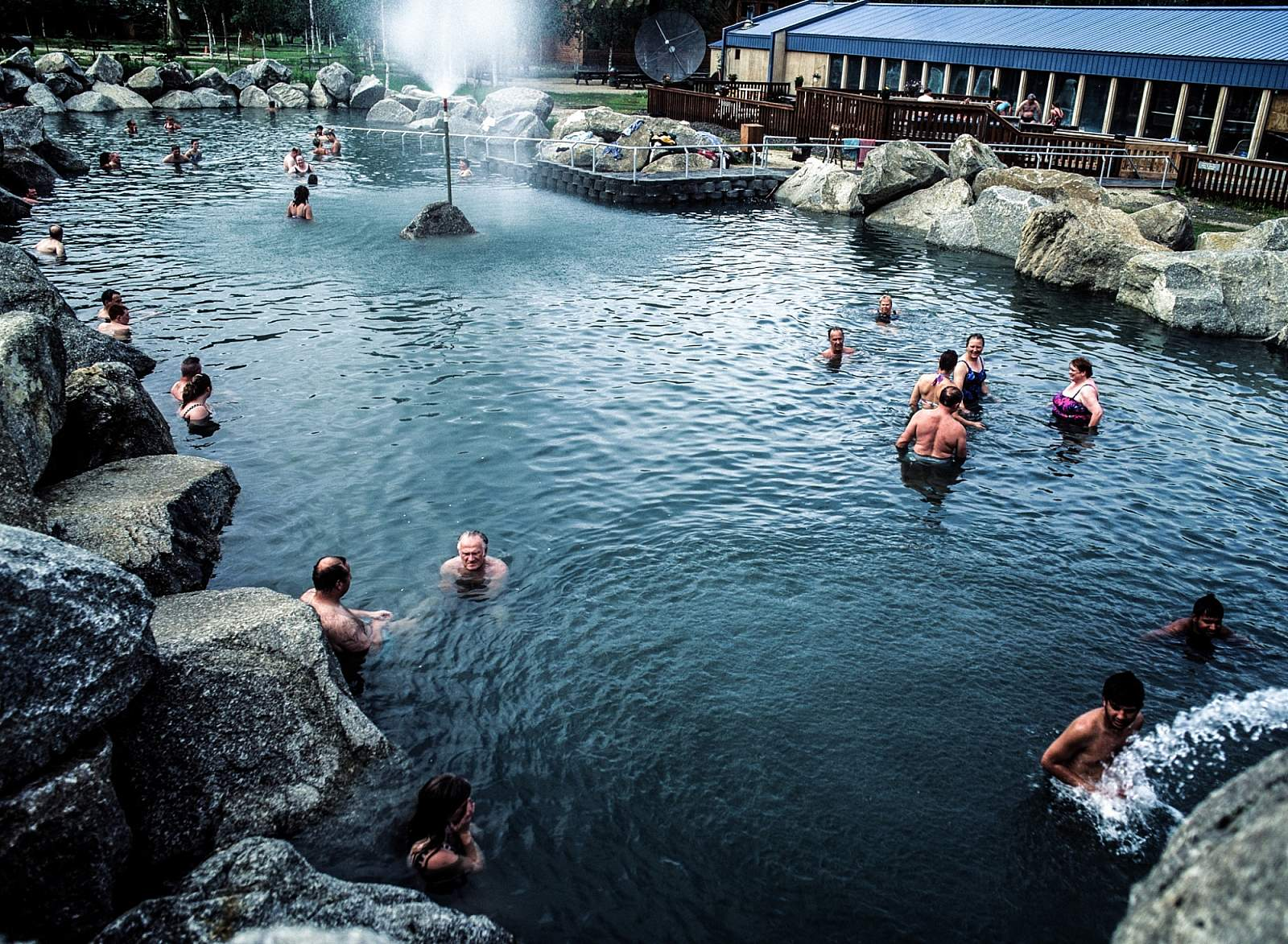 If there's any state in the US that naturally begs you to seek out a hot spring, then it's Alaska. And one of the most famous ones in the state is found 150 miles south of the Arctic Circle near Fairbanks at Chena Hot Springs. If your luck is on point here during the darker months of the year, from late August through late April, you might even get lucky and catch the Northern Lights swirling overhead while you soak.
5. Avalanche Ranch Hot Springs, Colorado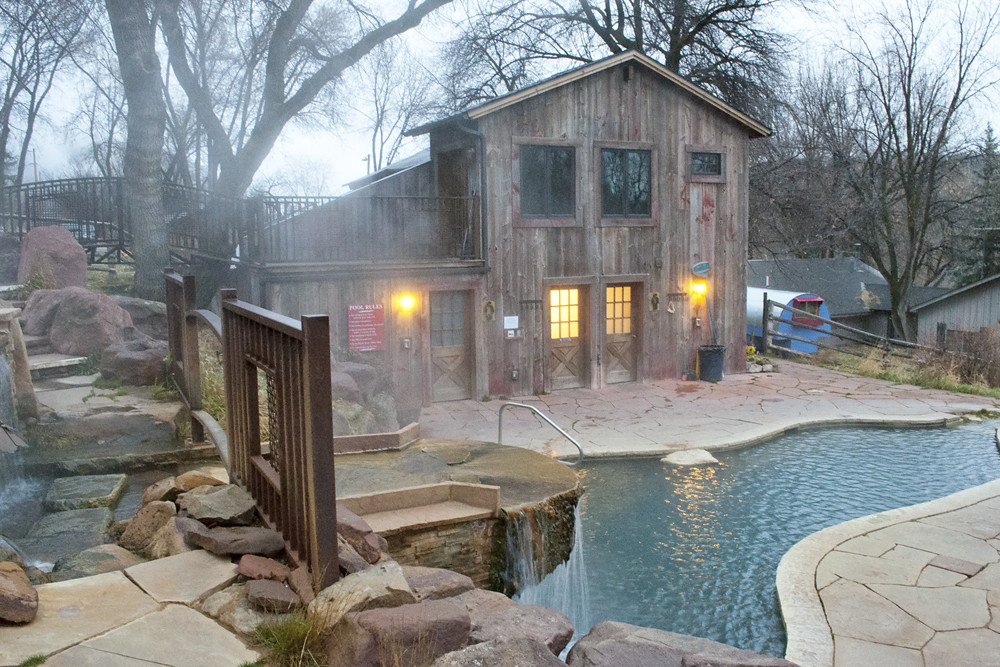 You can come as a day-tripper or stay the night in adorable cabins (including the Chuck Wagon, which sleeps only two people and sits atop actual wheels) at this inimitable hot springs resort in Colorado's sublime Crystal River Valley. Surrounded by mountains in the White River National Forest, Avalanche Ranch Hot Springs has three hot spring pools on the property of varying sizes that cascade, waterfall-like, down the mountainside.
6. Orvis Hot Springs, Colorado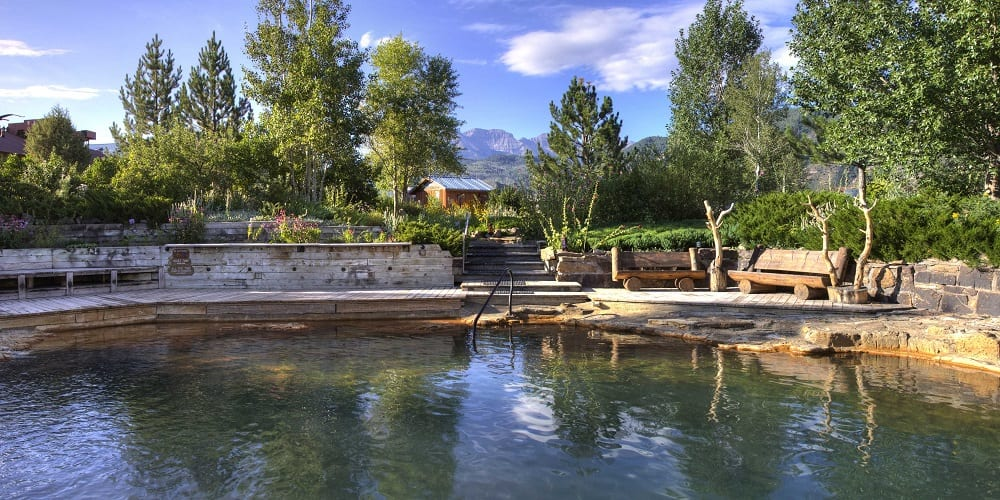 Ten indoor and outdoor soaking pools beckon uninhibited lovers of lithium-infused water to this clothing-optional oasis just north of Ouray in southwestern Colorado. Water temperatures in the various pools at Orvis Hot Springs run the range from a nippy 65°F to a steamy 114°F in the lobster pot, so you can try alternating hot and cold dips if you really want to get your blood flowing.
7. Hot Springs State Park, Wyoming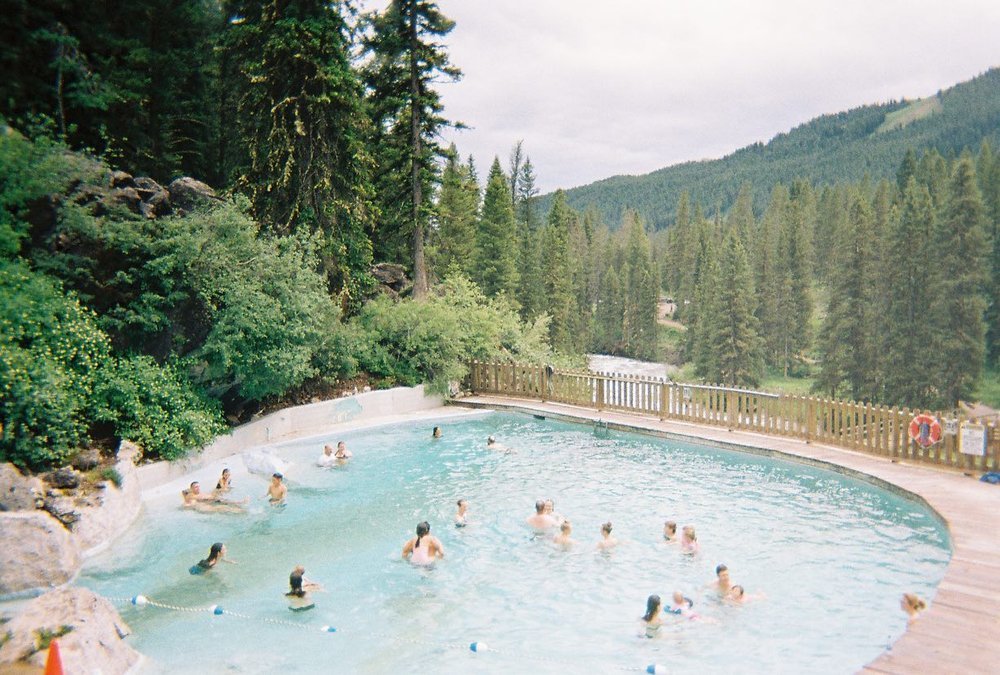 What's better than a hot spring surrounded by nature in a state park? How about free-entry hot springs surrounded by nature in a state park. That's right, there's no one taking tickets or sliding your credit card to access the Wyoming State Bath House in Thermopolis, Wyoming, at Hot Springs State Park. Indoor and outdoor mineral hot springs flow up from the earth at 128°F and are cooled to 104°F for your therapeutic bathing benefit.
8. Benton Hot Springs, California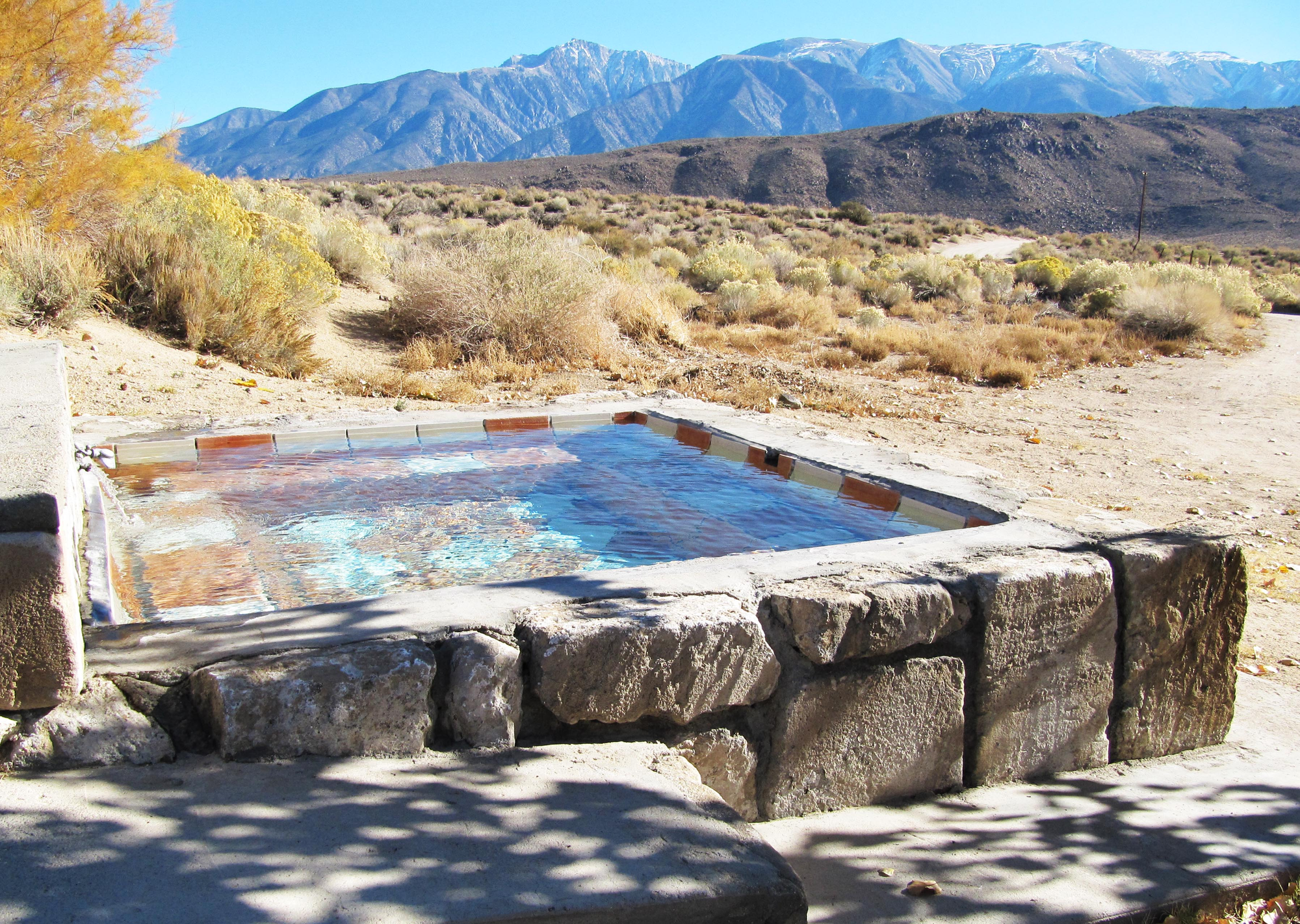 Camping alongside your own private hot spring-fed soaking tub with spectacular views? We're into it. The 11 private hot spring-fed soaking pools at Benton Hot Springs in California's Mono County are available for overnight rentals and sit astride your own picnic table and fire pit for roasting s'mores post soaking session. Feel free to pitch a tent (or show up in an RV or camper) for the night to linger longer and enjoy the dark skies overhead (there's an inn here with a few rustic rooms, too, but camping is where it's at).
9. Tolovana Hot Springs, Alaska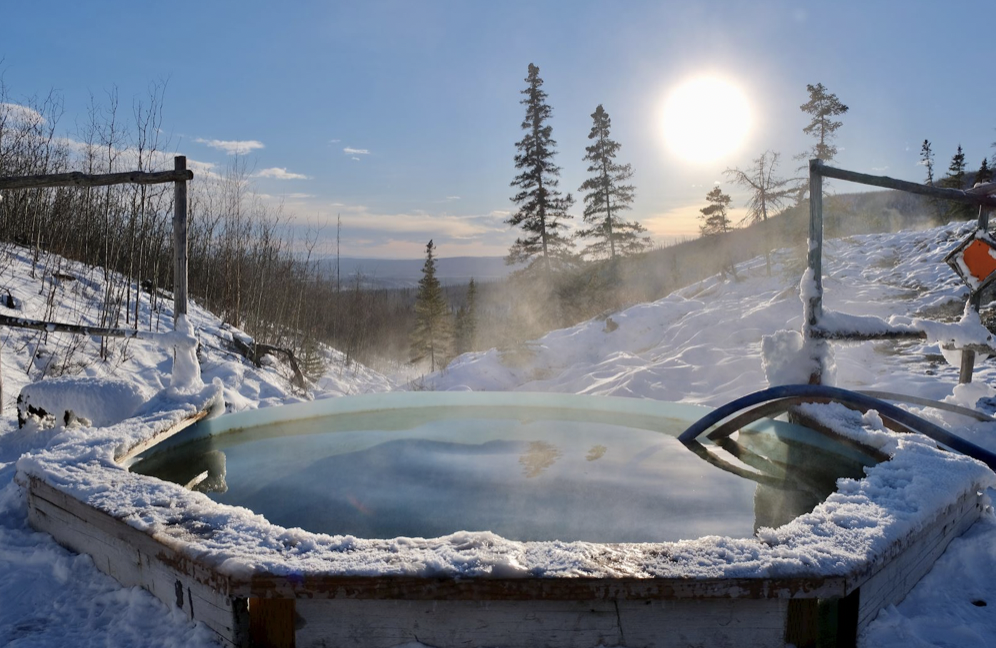 Where Chena Hot Springs tends to draw the aurora-seeking masses to its sprawling outdoor hot pool, this more remote Alaskan hot spring destination 45 miles as the crow (or helicopter) flies north of Fairbanks makes you earn it—which means hiking or flying in during the summer months, or arriving by dogsled or on skis when it's snowy. As you might imagine, arriving by dog sled to Tolovana Hot Springs pretty much takes the cake, and you can head out with Arctic Dog Aventure Co. to reach the springs on multi-night dog sledding expeditions that promise one awesome adventure (and often the Northern Lights, too).
10. Burgdorf Hot Springs, Idaho