Train travel may take longer compared to other transportation, but the benefits can be immense. Across North America, anyone can take a scenic ride through mountains, lakes, rivers, and forests for about the same price — or less — as an airline ticket while also traveling in cushier seats and a more relaxed atmosphere. And these scenic rides aren't just for summer getaways — winter is just as magical a time to ride the rails, if not more.
Adirondack Train: New York City, New York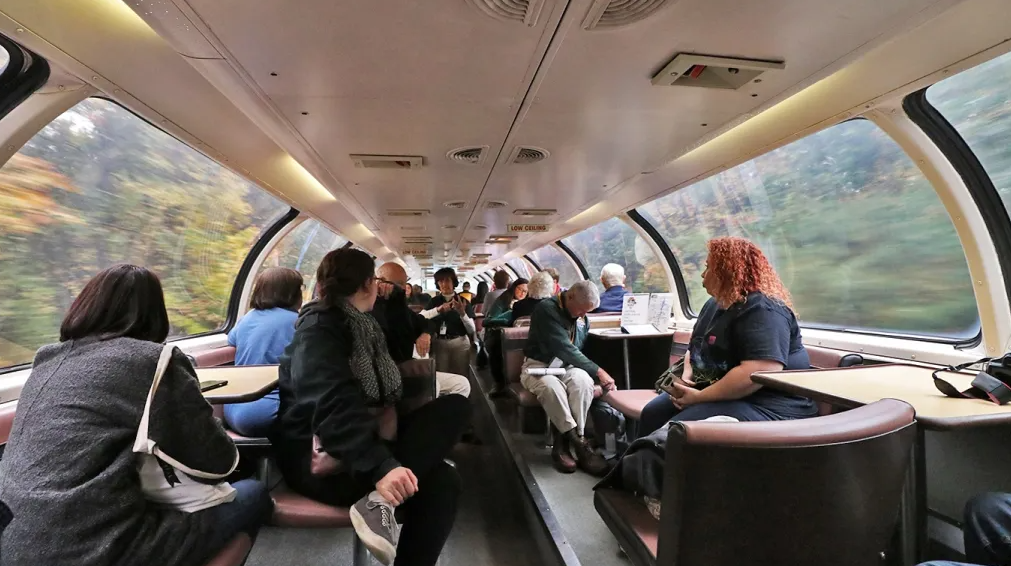 Departing daily from New York City and journeying through Albany to Montreal, this scenic trip takes you straight through New York State's Adirondacks, where snow lovers can marvel at the icy peaks and white-dusted trees that blanket the landscape.
California Zephyr: Chicago, Illinois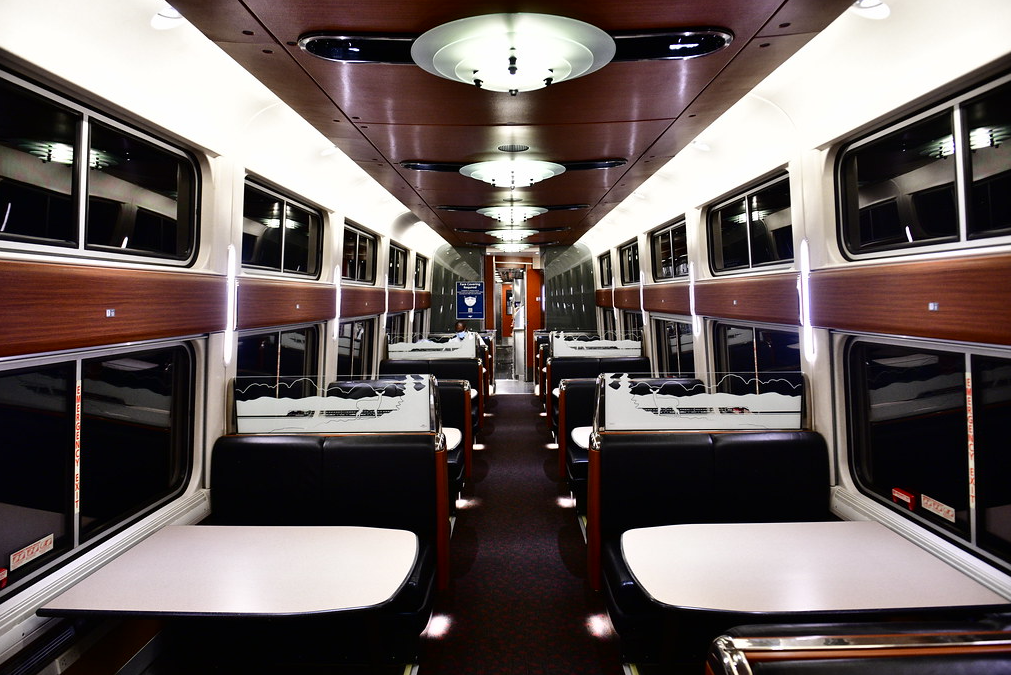 If you want to truly see the extent of America's gorgeous and diverse scenery in wintertime, you can't do better than with the California Zephyr with Amtrak. This roughly two-day winter train excursion takes you from Chicago to San Francisco, where you can see all kinds of landscapes across the U.S., from the Great Plains to icy peaked mountains — all blanketed in snow.
Coast Starlight Train: Seattle, Washington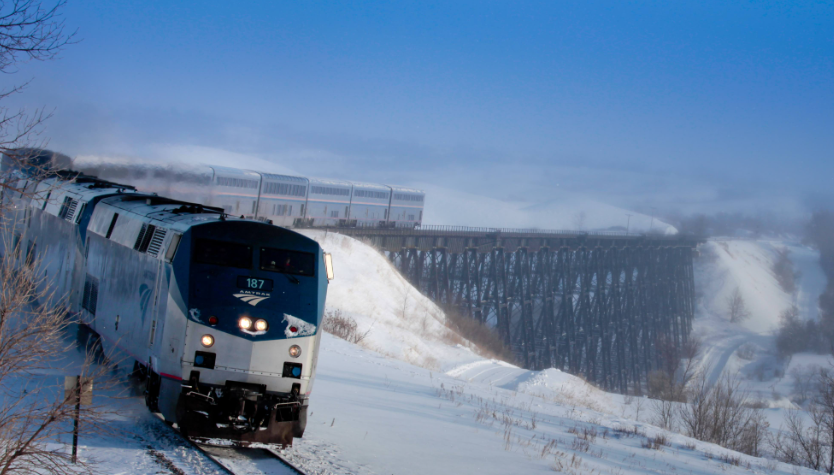 The frigid Pacific Northwest has plenty of fantastic views of forests, lakes, rivers, and the snow-capped Cascade mountains for people who want to enjoy a winter wonderland. But, you can also gently watch the snow melt away as you travel south through California to Los Angeles on this scenic ride.
Colorado Ski Train: Denver, Colorado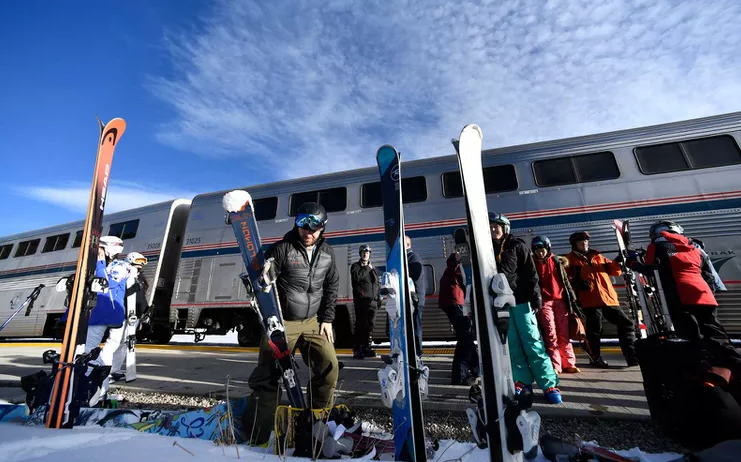 Luckily for ski bunnies, the Winter Park Express is an Amtrak train that delivers you from Denver Union Station to the doorstep of Winter Park Resort. This amazing scenic ride takes you into the Colorado Rockies for a day, weekend, or even a whole week of skiing between January and April (tickets go on sale in late November or early December of the previous year).
Yellowstone in the Winter: Salt Lake City, Utah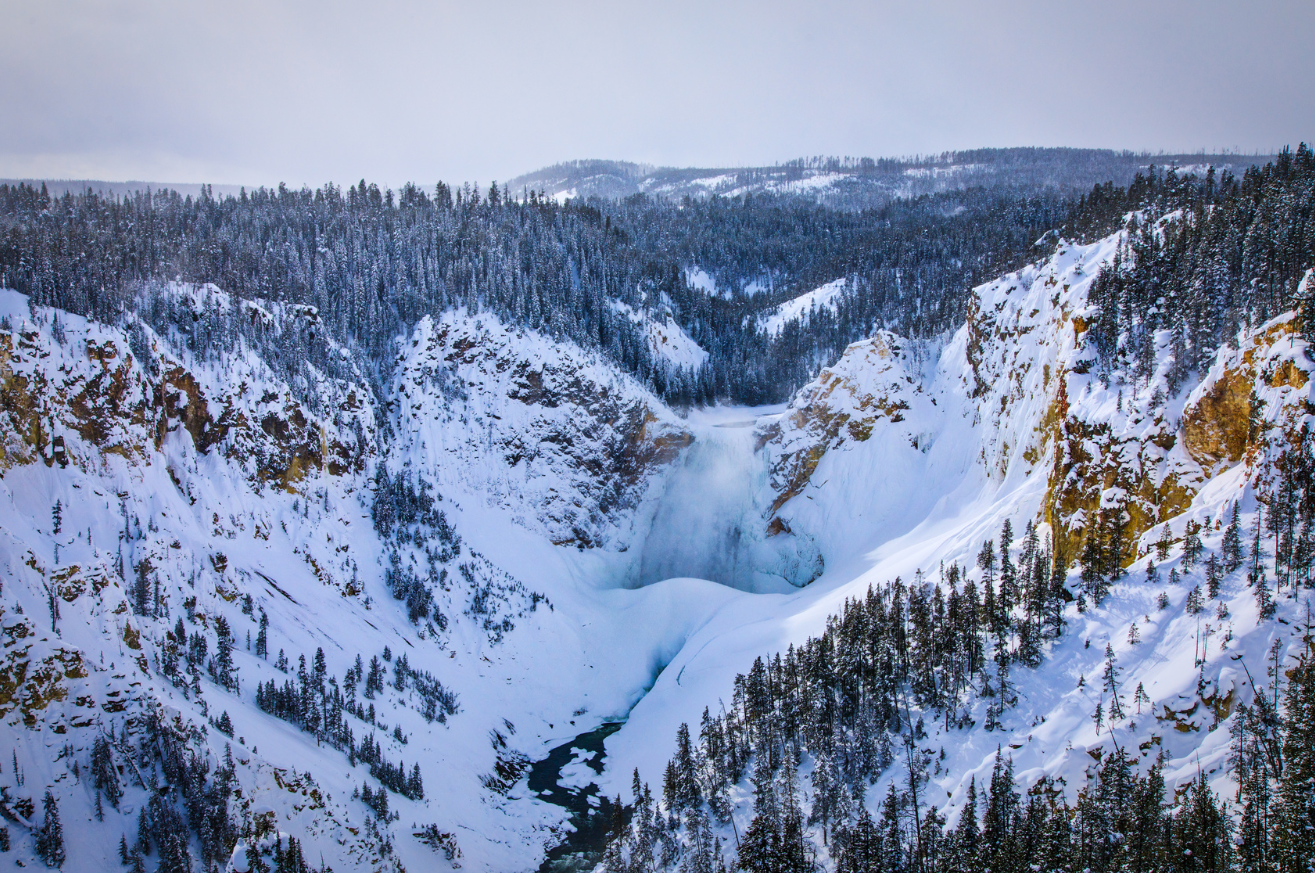 The Amtrak winter train ride, which includes hotel accommodations for four nights, is built around a tour of Yellowstone National Park. Geysers, hot springs, and steam vents take on a special magnificence in the winter, as the hot water steams amidst the icy environment. Not only is wildlife much easier to spot — especially wolves native to the area — you also won't have to fight crowds to get a good view.